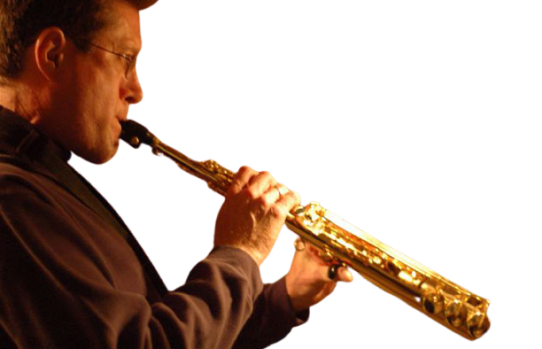 When it came time to record their debut album, Chandler thought the tunes from West Side Story, his favorite musical, would give them a chance to show off their diversity. "It took a while to evolve and reconfigure the arrangements, come up with the finals and present them to the band," Chandler said. "I wanted to deconstruct and reassemble the tunes, while capturing the feel and mood of the originals."

A good example of that approach is "When You're a Shark." They turn the original – "When You're a Jet" – inside out, with a nod to the Puerto Rican gang the Jets are sparring with. Chandler's solo sax introduces the melody, then Relvas swoops in on bass over a cha-cha rhythm laid down by bongos, congas and timbales. Moore's acoustic, salsa piano figures join the fray, as Chandler takes off of an improvisational flight that returns periodically to the melody. A percussion jam opens things up before Chandler and Moore take everything home. "Something's Coming" gets a hard bop treatment. Chandler states the melody over Moore's fragmented ad-libs and Relvas' rolling bass line. Shifting tempos fracture the melody, as Chandler and Moore engage in a call and response dialogue before everyone joins in for a free form jam to close on a high note.
"America" opens with a percussion section laying down a mambo Beat, as Moore takes center stage with an opening salvo that moves the tune in a British nu jazz direction. Chandler comes in to state the melody, then drifts off into an outside soprano sax performance that has the tone of an early Coltrane solo, with the percussion section laying down a solid, swinging backbeat. The arrangement closes with Chandler dropping in a few playful quotes from "Tonight," as the strings of a chamber orchestra and long sustained notes from a trombone section echo the chamber jazz charts Bernstein wrote for the original.
Chandler began improvising on "Somewhere" in the studio. Ochoa joined in, adding cymbal splashes and tom-tom accents, to produce the album's closing track in a moment of studio magic. "The band is completely democratic," Chandler said. "I direct things and write the majority of the arrangements and originals, but everything's open to debate. If Paul says extend this part, or Stuart say this is going on too long, we adjust. If a mistake is made, we can quickly correct it or resolve it by going in a new direction. We can ramp it up or let it simmer." Chandler created the Ice Age Jazztet during his time as a studio musician in Los Angeles, but he's been playing music since he was seven-years-old.
"I grew up in Omaha, Cleveland, Chicago, and Washington, DC, and started piano at seven," Chandler said. "I picked up the alto sax when I was 10. I got a beautiful H-Couf sax in high school, which I still have. I was in band all through school and went to Indiana University's Music School.
The Ice Age Jazztet has chops to spare and an anything goes attitude.
Their style incorporates rock, blues, funk, mainstream jazz, Latin jazz, acid jazz and free form improvisation. For the past few years, they've been the house band at Sacramento's Torch Club, hosting the venue's weekly jam sessions and playing everything – jazz in all its hybrids, salsa, folk, R&B, reggae and beyond.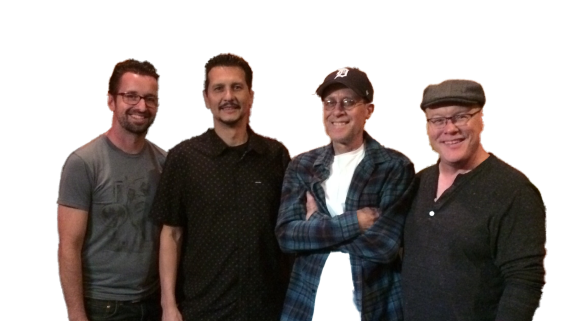 The practice rooms were open 24 hours. I'd go in with a turntable and play along with Cannonball and Miles, into the wee hours." After one semester, he dropped out to join the Carson and Barnes Circus Band. "That was the best musical education I ever got. You have to play every style, two shows a day, three on Sunday. After a year, it was back to DC and gigs in a high society salsa band; the Artistic Sounds, a gospel/R&B outfit that was signed to Savoy Records; a repertory swing big band; and various blues bands on the college circuit.
Chandler hitched out to Phoenix and played with Open Market, an alternative rock band, with a fusion of jazz, rock and blues. "After two years, it was on to San Francisco. I co-founded L. Sid, inspired by the earlier Open Market, which sifted a patchwork of styles through a ska/rock filter. The noted saxophonist Sonny Simmons (Charles Mingus, Eric Dolphy, Elvin Jones) sat in with L. Sid on its debut live gig. L. Sid toured Europe shortly after the dissolution of the Berlin Wall. I also spent time playing in a repertory big band that covered the classics, with charts based on Stan Kenton, Woody Herman, Basie, Ellington. The drummer was a punk rocker and played a four on the floor style that vibed with the jump-swing revival crowd. We'd drop in some outside stuff from Ornette Coleman or Lester Bowie to mix it up."
"In 2000, I moved to LA to bring my game up. I did session work for eight years, played on Little Steven's surf-rock Christmas album and sat in with Harry Dean Stanton's band – a memorable quote from Harry Dean: "If you got tone, and timing . . . you got everything." I also started the first incarnation of The Ice Age as a trio. When the crime in our neighborhood started getting scary, my wife and I moved to Sacramento. I put together another Jazztet and landed a gig as the house band at the Torch Club. Our cinematic MO led us to start reinventing the tunes from West Side Story and here we are." 
Jack Chandler

Paul Relvas

Ron Ochoa

Stuart Moore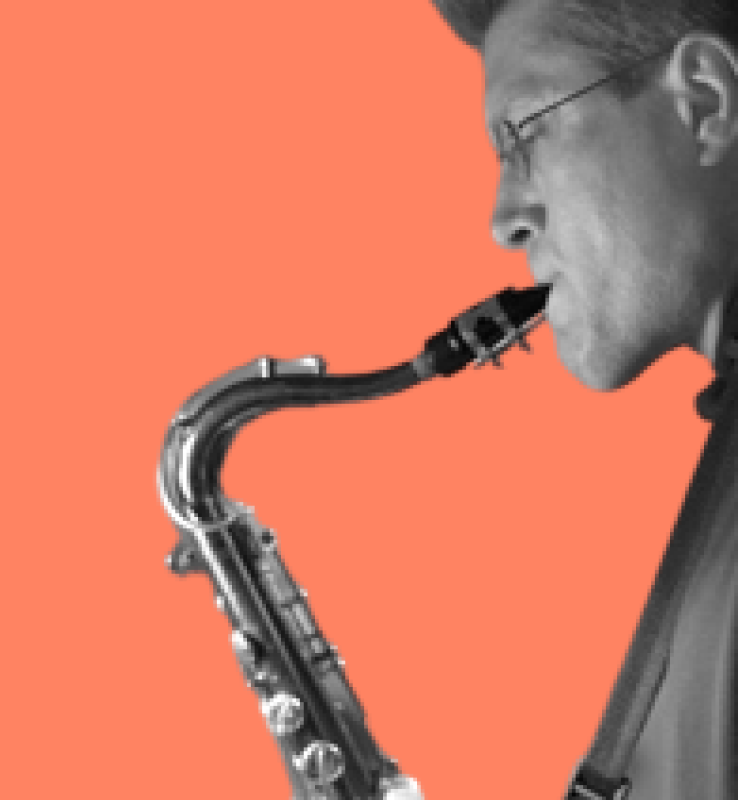 Jack Chandler

(Saxes + Flute)
Jack attended the Indiana University School of Music and has toured with big band, ska/rock, r & b/gospel, circus, and salsa outfits in the U.S. and Europe. He has worked with Sonny Simmons (formerly with Charles Mingus), Ralph Carney, Little Steven, Pulitzer-nominated spoken word artist Michael C. Ford, L.A. jazz icon Jimmie Maddin and actor/singer Harry Dean Stanton.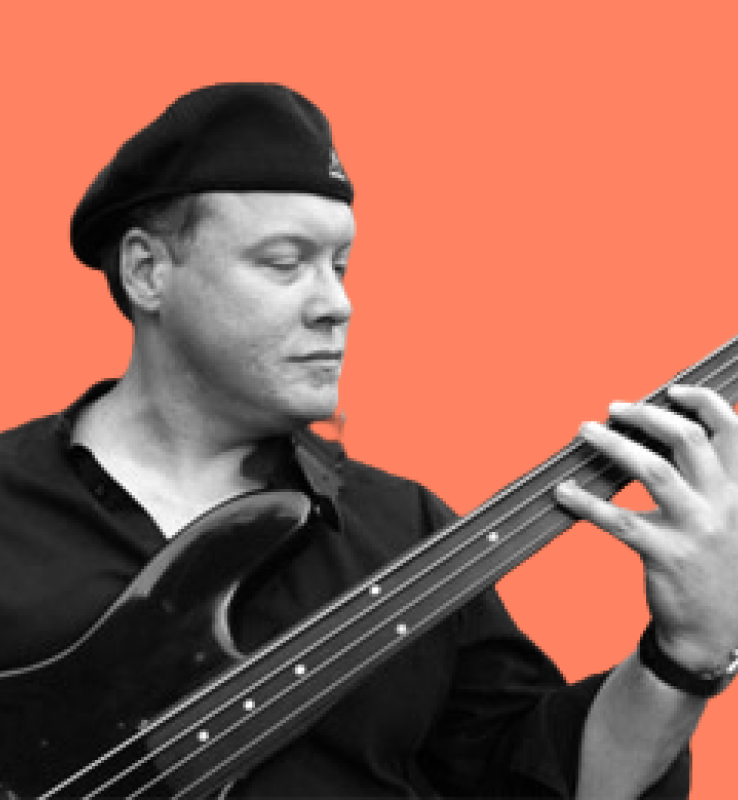 has been an active electric bassist throughout northern California since 1978. Paul has played with a variety of fine musicians in this area and abroad and plays a wide variety of styles and genres. He is currently playing with the notable Sacramento-based Latin Jazz ensemble Nagual and multiple solo projects.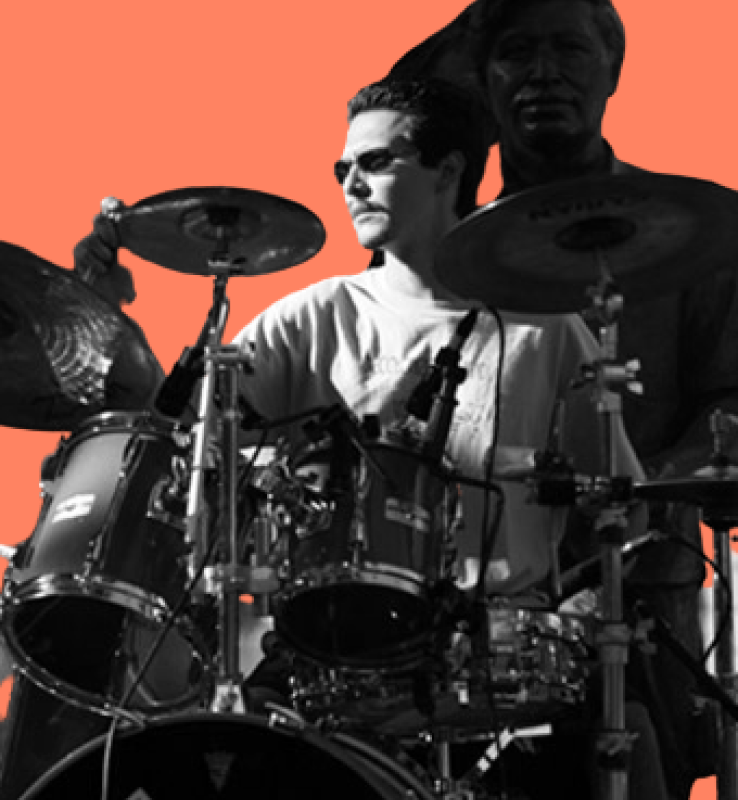 Ron Ochoa

(Drums + Percussion)
attended the Musician's Institute in Los Angeles and is now playing in and around Sacramento with various groups, including the Latin Jazz ensemble Nagual.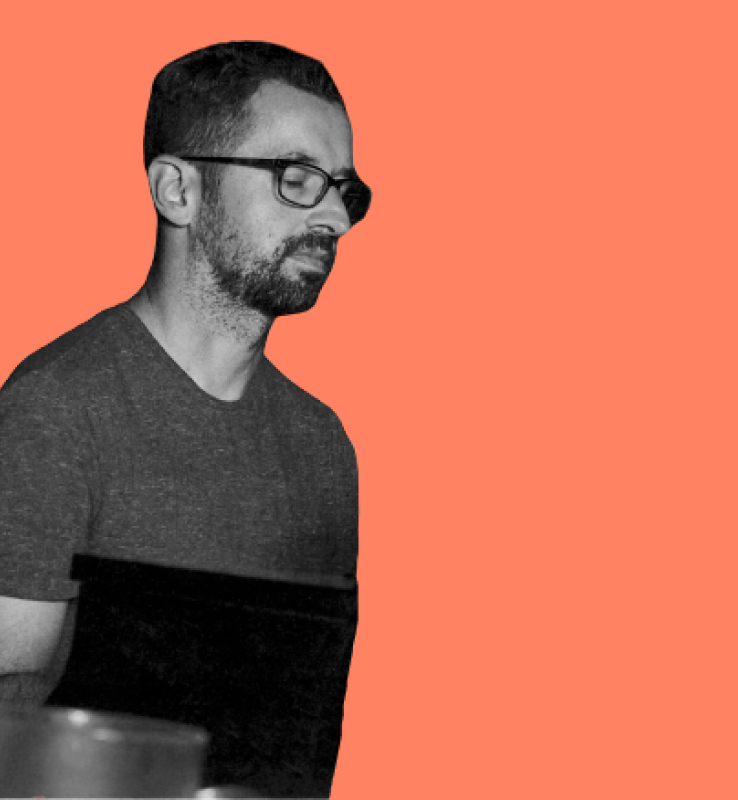 Stuart Moore

(Drums + Percussion)
More from Ice Age Jazztet Velit, dictumst viverra at orci, elit diam. Nulla vitae quisque facilisis tincidunt dignissim urna. Leo neque hendrerit nulla aliquam enim.